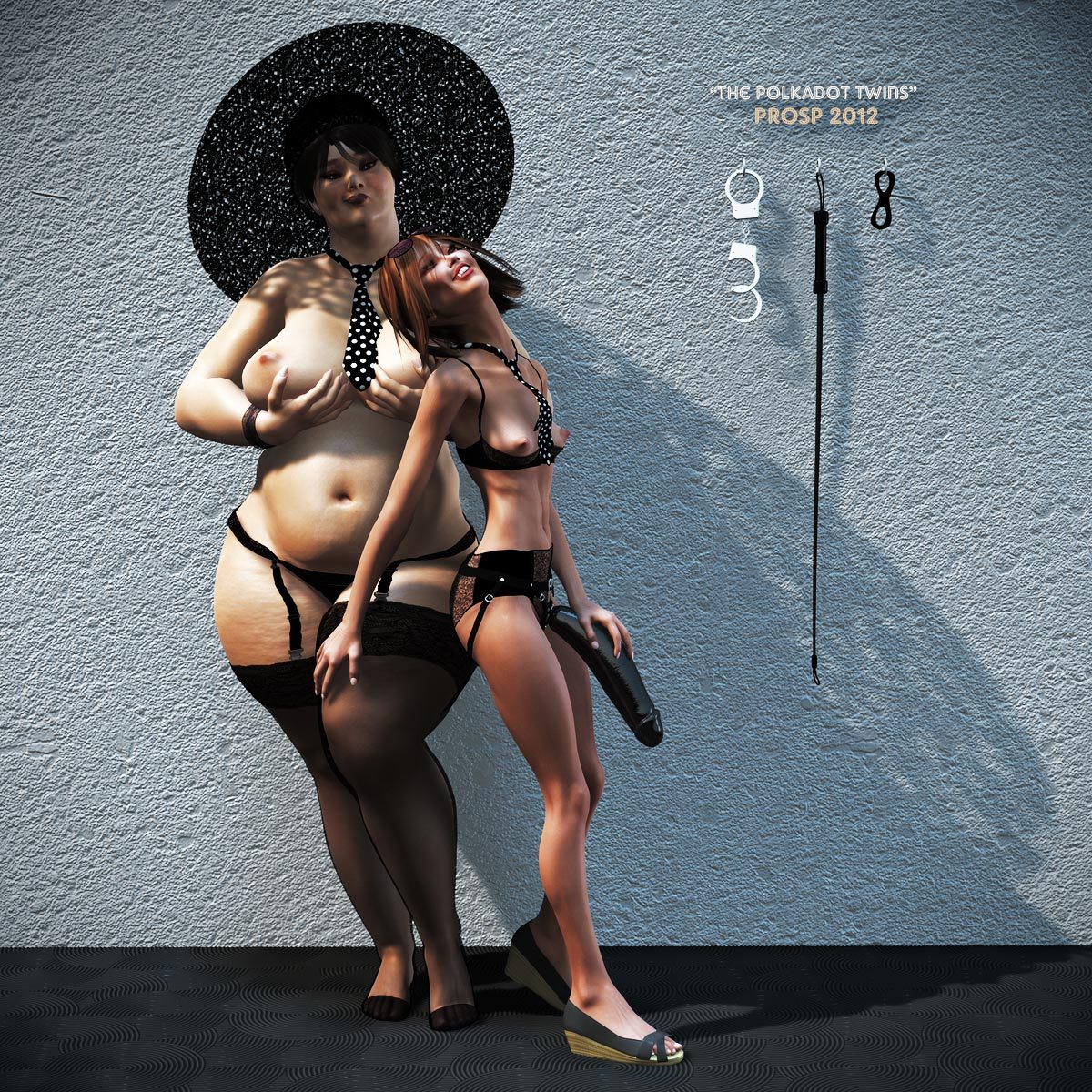 Well, they told me they were twins – I didn't dare question it.
I've been working on a bunch of stuff, among them custom morphs and displacement maps for V4 some of which you can see in this image. I did my own versions of some of the morphs that cause terrible looking bending and using these new morphs I may be able to do bigger ladies more easily.
New images coming soon – I've kept myself busy with 3D this month.