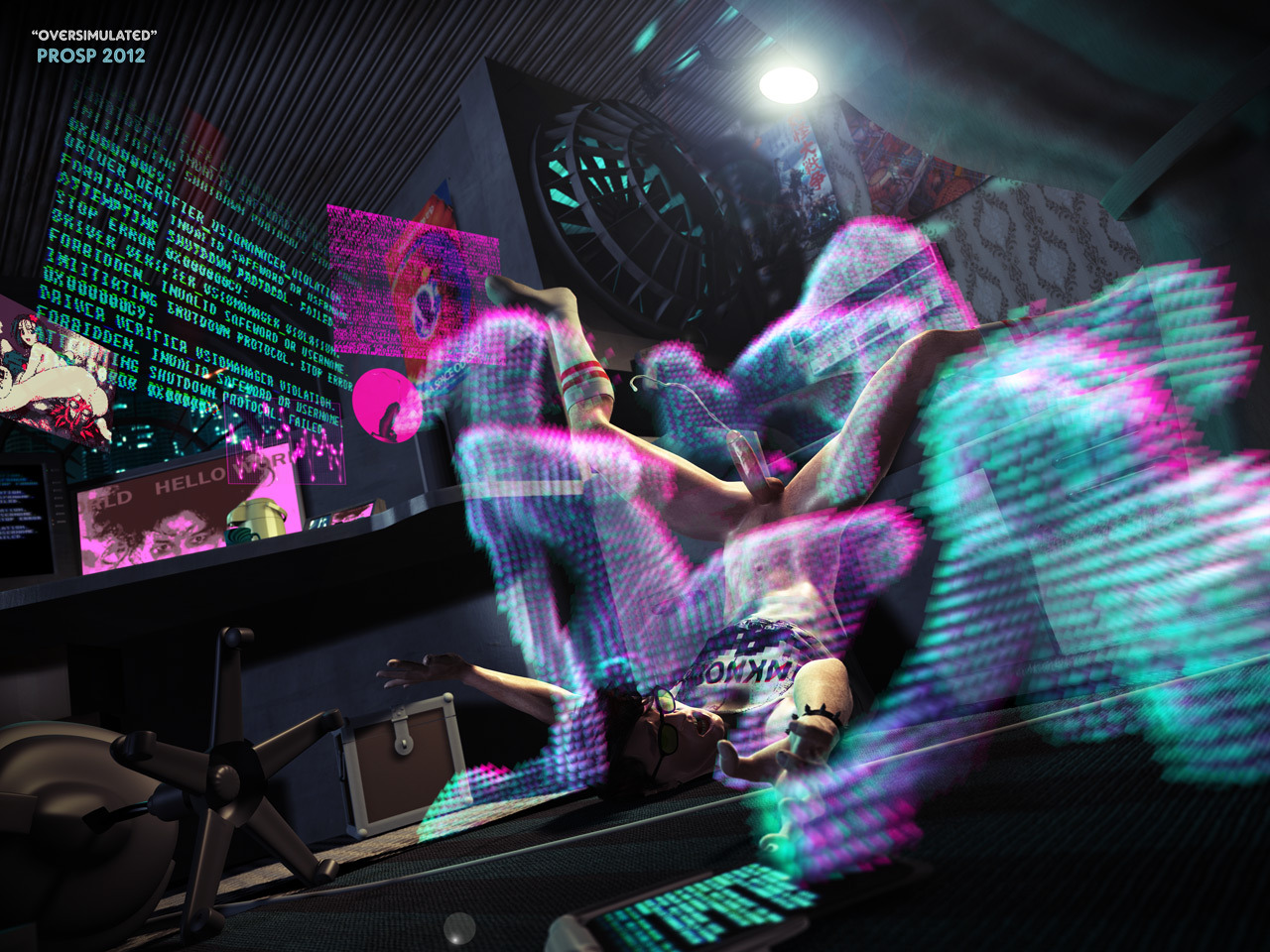 Did his VR system get hacked? Get hit one of those extraterrestrial viruses that have been causing the orbit folk so much trouble? Or has the something inside the machine finally become fully sentient…?
My entry for the Alien invasion contest at Renderotica, a little cyberpunk. It's probably not all that sexy and not quite as legible as I would've liked. Still, I feel I've accomplished what I set out to do and got the mood I wanted.
Apart from compositing the final image from two separate renders (one for the"ghosts" and one for the rest of the scene), only minor post-work: color adjustment; adding the lense flare and vignetting; fixing a couple of mesh errors and 3Delight render artifacts.
Sigh, I'll drive myself fucking crazy with such laborious scenes…